Something About Company
Who We Are
Melvon Nigeria Limited is a Nigerian oilfield services company that specializes in providing solutions, equipment and services for well completions and intervention in the oil and gas industry.
The company is incorporated under the cooperate affairs commission of Nigeria and also registered with Department of Petroleum Resources (DPR), Nigeria Petroleum Exchange (Nipex) and host of international and local/marginal operating companies in Nigeria.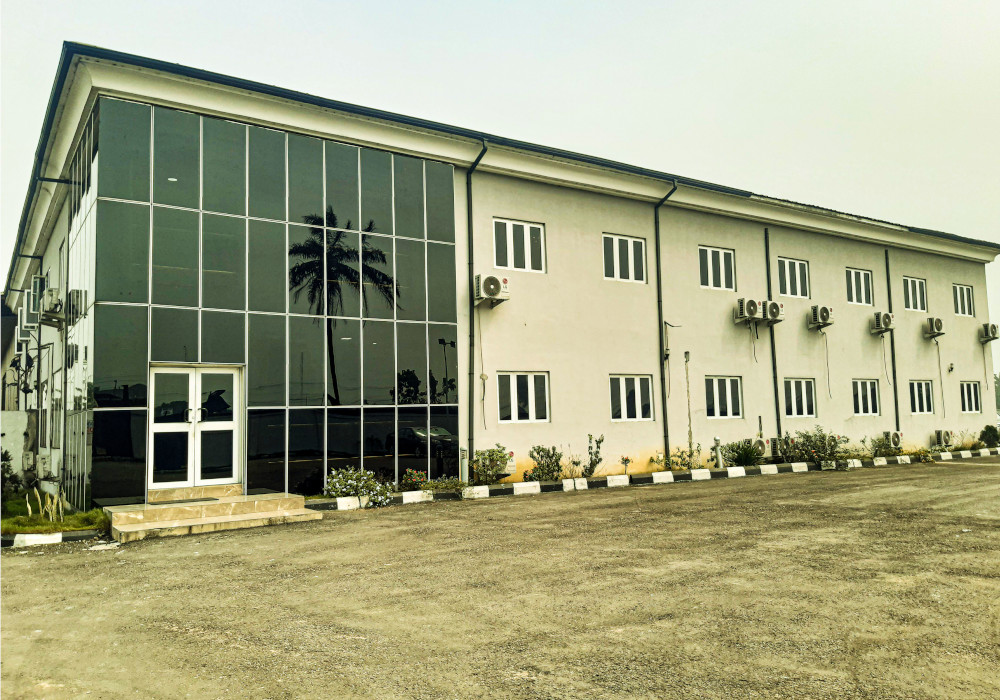 Office/facility locations:
Melvon Head Office
KM 14, Aba Port Harcourt Road, P.O. Box 3926, Port Harcourt, Rivers State, Nigeria
Tel. 234-84- 789904, Fax: 234-84-240189
E-mail: enquiry@melvon-ng.com
Melvon Business Office
No. 16 Chief Albert Iyorah Street, Lekki Phase 1, Lagos, Nigeria
Tel: +234 01 2771328-9
Melvon utilizes the above offices in Port Harcourt & Lagos for the execution of Oil Field Services (OFS) contract awarded to the company. Melvon head office is in Port Harcourt Nigeria and this serves as a centre for the Logistics Management and Equipment Preparation and Assembly. Melvon office spaces has the capacity to seat comfortably the following personnel, Completion Engineers, Completion Supervisors, Training Rooms and Becon Rooms ETC.
The Warehouse/Workshop Spaces is about 2,005 Square Meters, which has the capacity to support Deep Water operations, with open equipment stacking area of about 4,020 Square Meters. Our Company was incorporated in the Federal Republic of Nigeria in March, 1994 with Registration Number RC 241139, Melvon Nigeria Limited is a wholly indigenous company servicing the Oil and Gas Industry. Our seasoned team of professionals have taken our services to the next level and are always ready and available to tackle new challenges.
We provide cutting edge down-hole and well engineering solutions to the oil and gas Industry. Our solutions are cheap, simple and reliable. Safety is a non-negotiable standard in all our operations, meeting internationally set standards.
Our services are delivered satisfactorily and on time. Consequently, we have a highly motivated workforce resulting in high performance.
TECHNICAL PARTNERSHIP
In compliance with article 14 of the Nigerian Content Directive, and after a rigorous due diligence process, BHGE formed a partnership with Melvon Nigeria Limited as its local content vehicle for well completion and intervention services. The partnership ensures that we deliver world class products and services to the Nigerian oil and gas industry. In other words, BHGE is the original equipment manufacturer of the products we deliver for well completions needs. BHGE remains the leading technology and well completion service provider globally and have patented several down hole equipment that are in use worldwide, with a reputation of having the most reliable down hole completions tools.
Melvon Nigeria Limited, as channel partner, can procure and access any BHGE completions equipment, down hole tools as well as technical and engineering support. On the job and overseas class room training have been provided for Melvon field personnel by BHGE.
The key Purpose of the Alliance are; Compliance with NCD Law, Value Creation & Development of Nigerian Economy, Training & Technology Transfer, Nigerian Companies to take full participation in the Oil and Gas industries in Nigeria. (empowering Melvon for active participation), Job creation, Capacity Building, It addresses liability Issues, To provide our clients with top quality professional support, service and tools to grow their businesses and achieve their objectives.
Our Vision
To be a technically focused oil and gas service company that proactively meets/exceeds our customers' expectation via a team of competent personnel and technology applications.
Our Mission
To continuously enlarge and stretch the frontiers of knowledge in order to attain global presence without compromising quality and ethics.
Team
The Melvon team consists of finest industry specialists who engage on fit for purpose design and deliver excellent solutions to your well completions needs. Our unique approach in driving timely and reliable solutions has endeared us to our esteemed customers.
HSE
Our strict compliance to our Health, Safety, Security and Environmental policies/goals/objective over the years and that of our numerous esteemed customers has continuously ensured that we not only do jobs safely and keep the environment protected but impacted our immediate society positively. The key is no job or activity is so important that we cannot take a time out to understand and eliminate potential treat to safety or completely stop the work.
QUALITY POLICY STATEMENT
Melvon Nigeria Limited is a service company that build a mutually profitable relationship with our customers, ensuring excellent service delivery and continual improvement through understanding our customers' needs, values and expectation.
To maintain quality performance for all business units at the highest level, the following aims are pursued:
Complying with statutory obligations, standards, specifications and codes of practice relevant to quality management;
The provision of all necessary resources and support to ensure the effective operation of the Company's Quality Management System (QMS);
The involvement of all staff in the continuous improvement of the Company's processes; and
Regular monitoring and review of all company systems and processes to ensure ongoing compliance and continual improvement.
We are committed to achieving these objectives by incorporating a QMS that is integrated into every part of Melvon operation. This QMS is based on the International Standard ISO 9001 and all relevant regulatory requirements.
COMPLIANCE TO INTERNATIONAL AND LOCAL LEGISLATION AND BEST PRACTICE
Melvon Nigeria Limited, with the aim of achieving it's set goals and objectives ensures that it is aware of and deliberately takes steps to comply with International and Local Legislations, Policies and Regulations concerning foreign corrupt practices and money laundering.
In pursuant of the above the Board of Directors of Melvon Nigeria Limited has continuously reviewed it's internal organizational processes and procedures to bring it up to date with ever changing global best practice.
In the area of Financial Reporting, Melvon Nigeria Limited is working, with the support of partners to keep and maintain proper records of our books and prepares the financial statement as stipulated by the INTERNATIONAL FINANCIAL REPORTING STANDARD (IFRS).
In defining the focus of our Corporate Social Responsibility, Melvon Nigeria Limited, as a responsible corporate citizen is working with host community and local authorities to initiate studies and support educational needs for disadvantaged children.
0 Review
Rate This Company
( No reviews yet )
This company has no active jobs